About this weather station
Weather station information
Davis Vantage Pro ISS with added solar radiation sensor
Standard console inside for displaying data directly
Envoy unit and USB logging interface to connect to the computer
The computer is a Lenovo M630e with 4GB RAM and Debian Linux
System status information
Transmitter battery:

OK

Console battery:

4.02 V

Server uptime: 84 days, 19 hours, 17 minutes
WeeWX uptime: 53 days, 3 hours, 56 minutes
WeeWX version: 4.1.1
Belchertown Skin Version: 1.1
Birdbox camera
This image comes from my garden birdbox.
Temperature inside the box is 13.9 °C, outside is 10.6 °C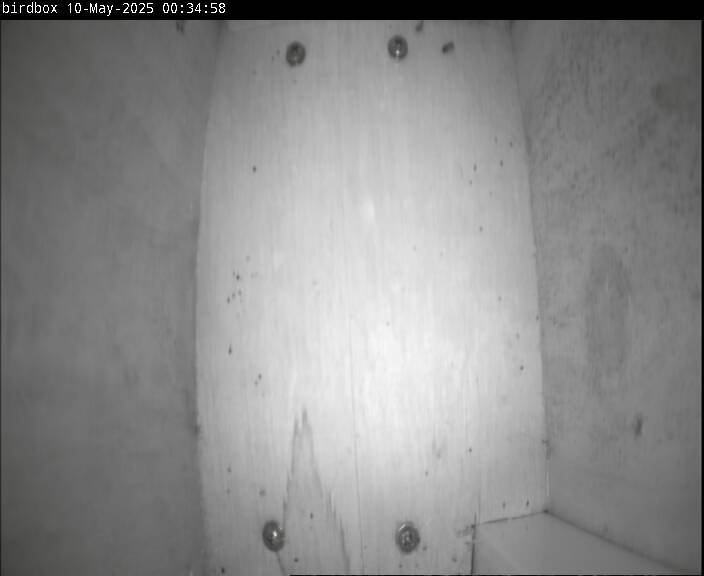 The box is designed for bluetits and is based on an RSPB design.
It is modified to allow extra light in through an opaque window in the side.
There is also a waterproof enclosure housing a Raspberry Pi Zero.
Video is streamed to the local network and a static image is periodically uploaded to the webserver.
The Raspberry Pi also performs the birdbox termperature measurements using DS18B20 sensors on its 1-wire interface
Measurements are sent to the weatherstation computer using a custom MQTT publisher for WeeWx to process